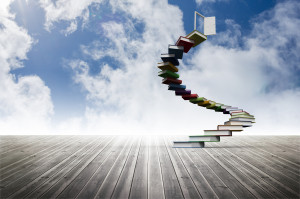 Do you want to become a teacher in the USA and live and work in beautiful Colorado? We can help you achieve your dream.  See this link: relocate to Colorado. We have assisted many out of country and non-US citizen teachers from around the world find excellent teaching positions here in Colorado. See our Testimonials from actual candidates below. We are proud to partner with a number of outstanding J-1 Visa providers to assist you in obtaining a J-1 visa to teach in the US. These visa providers have assisted thousands of participants with very affordable J-1 visa sponsorship. Their fees are among the lowest in the marketplace.
Our Visa partners provide excellent personal service, program motioning and support. They are  designated U.S. Department of State J-1 sponsor organizationa. Colorado Learning partners with these providers because we believe in working with the best visa companies. We want you to have a superior experience and utmost expertise to navigate the J-1 visa sponsorship process.
What is the J-1 program? J-1 teachers may teach in public, charter and private schools in primary or secondary schools (K-12). The benefits of participation in a J-1 program are numerous for everyone involved: you, the school and children. The program will assist you in become a better teacher in your respective subject field. The benefits of living and working in the US are also innumerable and enriching both personally and financially. "Participating in the J-1 Teacher Exchange program enhances mutual understanding between the people of the United States and other countries, sharpens Teachers' professional skills and methodologies, and provides opportunities to participate in cross-cultural activities at host schools and in U.S. communities".
How do I get started? We will also be sending you our Colorado Learning Agreement (to register with us as your Employment Recruiter) and a J-1 Visa Checklist to complete, then you will be pre-screened by for a J-1 visa. Pre-screening will enable you to be completely ready to make final arrangements, such as, embassy visits to get the visa, airline tickets, housing considerations etc. with complete peace of mind your visa will be approved. Pre-Screening also is unbelievably valuable in Colorado Learning's ability to secure you employment. Our partner schools rely on us to provide them with excellent candidates who are fully vetted and ready to move to the US once offered a position. Pre-screening also greatly enhances your attractiveness as a candidate to any school as we search for jobs for you. You are competing with other candidates from around the US and the world. Any doubts about your visa status or ability to get the US during the hiring process is detrimental, we will help you navigate the pitfalls with our expertise contacts and network.
Colorado Learning is very trustworthy and happy to produce referrals from current J-1 teachers we secured jobs for who are now very happily here in the USA and working. Colorado Learning has been in the Education Recruiting business for 17 years and our visa partners have over 30 years experience, that is 45 years of combined expertise working for you! Click here to see: Testimonials from teachers CL has placed in jobs.
We will work with you throughout the process to ensure we locate an outstanding new job as a teacher for you with the highest pay, best benefits and attributes that match your talents. We also handle all the logistical issues with your relocation and in beginning your work at your Host school. We coordinate with CICD on all aspects of the process and deliver you results to get you here to the USA!
After you go through the Registration process with CL , we will send you an email to begin the Pre-Screening Process with CICD and a link via email to the CICD online application so you can get started with that part of the process.
Colorado Learning J-1 Teacher Checklist
J-1 Teacher Qualifications
To qualify as a J-1 Teacher, you must:
Meet the qualifications for teaching at the primary, including pre-kindergarten, or secondary levels in schools in your home country; be working as a teacher in your home country at the time of application; and have at least two years of full-time teaching experience. Must have a valid passport for at least 3 years as this is the initial J1 period.
OR
Not be working as a teacher in your home country at the time of application, but otherwise meet the qualifications for teaching at the primary (including pre-kindergarten) or secondary levels in schools in your home country.
Have had at least two years of full-time teaching experience within the past eight years; and
Within 12 months of your application submission date for the program, have completed an advanced degree (beyond a degree equivalent to a U.S. bachelor's degree) in education or in an academic subject matter that you intend to teach or that is directly related to your teaching subject field.
Additional Requirements: Monetary and Teaching:
Possess appropriate monetary funds to pay for the J1 Visa approximately ($2200) and the Colorado Learning Employment Placement Fee. The fee is a percentage of the salary of the job we secure for you.
Possess monetary funds for securing a rental unit from your home country – first months rent and deposit. Varies depending on unit approximately $1200 +.
Possess monetary funds for travel related expenses, such as, airline ticket, spending money in US for all essentials for the first month (food, etc.) as candidate gets paid after working for at least 2 weeks to a month.
Possess the monetary funds to pay for any other visa related expenses in their home country.
IF the candidate does not have the funds at present, then the candidate must arrange with family or friends or other loan opportunities with banks or other sources to gather these funds to prepare for the hiring season in March of the year the candidate want to move to the USA. Colorado Learning will verify before accepting a J1 candidate for any job search that the candidate has the monetary resources to fund the job search.
Possess, at a minimum, a degree equivalent to a U.S. bachelor's degree in either education or the academic subject field in which you intend to teach;
Satisfy the teaching eligibility standards of the U.S. state in which you will teach (e.g., meet minimum educational requirements, pass teacher training coursework at a sufficiently proficient level, have provided an evaluation of foreign teaching preparation coursework, have demonstrated the requisite prior teaching experience, etc.)
Provide any required criminal background or other checks;
Are of good reputation and character;
Agree to come to the United States temporarily as a full-time teacher of record in an accredited primary or secondary school, understanding and agreeing that exchange teachers may teach a variety of subjects and levels at their host school or schools, if qualified, but at the pre-kindergarten level, may teach only in language immersion programs.
Receive from a qualified U.S. host school a written and signed "teaching job offer" (offer of employment").
In order to be eligible for the J-1 teacher visa, the candidate must provide a letter from a school outside of the United States confirming their willingness to participate in the cross-cultural component of the program. The cross-cultural component is a mandatory part of the J-1 teacher program, and we must collect annual reports for each school year. The cultural exchange must take place between the host school and the "home-school". It can be either the school where you are currently working, or any school outside of the U.S with the same education level as your host school (primary vs secondary).
Actual placed J1 Candidates Testimonials about our service:
I'm Amy from the Philippines,
I am sharing you a great opportunity and experience with Colorado Learning from finding a teaching job to relocation to Colorado. It's been a dream come true! Colorado Learning did an excellent job in assisting and supporting me all throughout the process in my career development as a teacher!
Thanks Colorado Learning!
Amy B
"My experience with Mr. Steve Johnston from Colorado Learning was very good. He is an excellent person, helped me in finding a teaching position really very fast. He is very helpful, transparent and efficient. The service I received was very swift and I appreciated how quickly I got responses. Everything was very fast. I have no hesitation in fully recommending Colorado Learning to anyone. Thanks for all your hard work!"
Himanshu S.
Following up after placement: My 2019-2020 school year was an awesome year. I appreciate all the efforts you put in for placement. I am highly satisfied with the services of Colorado Learning.
Thank You so much.
Regards
Himanshu Sharma
_____________________________________________________________________________
Venturing into the unknown makes me anxious.
Getting a job, working with great people, having an approachable coordinator is beyond your control. Then here comes Steve from CL (Colorado Learning) is such a blessing! CL, place all in one. And here I come, the process is smooth, fast and easy.
1-2 sentences are not enough to express their great help for me.
Thank you so much Colorado Learning!
Omega J.B.I.
___________________________________________________________________
Steve is like my guardian angel.  He guided me in every step of my application.  He is very accommodating and very kind.  He made things possible for me.  That is why I am highly recommending him with my life to all teachers in the Philippines.  He took good care of me and gave me a wonderful school and even found a nice apartment for me and two other teachers from the Philippines.  He prepared everything for us.  A very good man!  I really thank God that we found him.  We are forever grateful!
Maria D.
___________________________________________________________________
It was excellent to work with Sir Steve and the team! I am grateful with their efforts in assisting me during my application from finding a school until settling things in Colorado! Great job!
Jessica C. (from the Philippines)
________________________________________________________________________
My heart leap with joy as I got your response to my humble request. Thank you so much may God bless you more for taking a mile in helping me.
Your kindness and generosity is very much appreciated Mr. Johnston and it goes deep in the core of my being. Thank you for bringing comfort to my predicament.
I am grateful always to you.
Quennie
_____________________________________________________________________________
Colorado Learning provides an excellent services in helping teacher like me to have a teaching job in Colorado. They are excellent in assisting and guiding first timers like me, making sure that I am doing the right thing. Thank you so much.
A.D.T
________________________________________________________________________
"Colorado Learning gave me one of the best blessings in my life. They are instrumental in achieving people's dreams, mine included!"-Kim
_______________________________________________________________________
Hello, this is my testimony.
Colorado Learning has been my guiding light during my entire journey, they have been very informative, supportive and patient with me all throughout my application, even until now. They are the best people to work with. Thank you Colorado Learning!
Marnie C.
___________________________________________________________________
Colorado Learning has given me the opportunity to experience soon the life as a teacher in the USA Colorado geographically and culturally. I can't wait for the time that I will share my own culture here in the Philippines.
Colorado Learning has guided me from the time I contacted them to convey my interest to the program. The people behind this  Colorado Learning and Steve are with me every step of the way.  Moreover, Sir Steve, he is very professional, friendly, kind heated and approachable, where in you can always contact him. He fully supported me from finding a good school throughout the application of the visa. I cannot ask for more but I am grateful to Colorado Learning especially Sir Steve for giving me the chance to experience this once in a life time opportunity.
Thank you for turning my dream into reality.
Cacay D.
__________________________________________________________________________
I thought I won't be hired this school year, but thanks to Colorado Learning LLC and Mr. Steve Johnston who made things possible for me. I got interview invitation from schools in Colorado. Mr. Johnston really made an extra mile to guide and assist me on the interview process, giving me tips on how to be exceptionally good. Now I have a job offer  with the help of Colorado Learning LLC. I will  be forever grateful to Mr. Steve Johnston. I strongly recommend him to my fellow educators who plan to fulfill their out of the country teaching career.
Sheila Mae G. (Phil.)
____________________________________________________________________________
I am so grateful that I happened to meet Steve Johnston during my US job placement searching. I felt his desire to help me get a job. He is like a father to me. He inspired me to do good in my interview and gave me good tips and advice to impress my interviewers. He even helped me get an apartment that is safe and secure.
I was amazed on how he was able to find me a job so quickly. He has a lot of connections and he knows exactly what I am looking for and where to place me. He is an amazing person. Consistent and persistent.
QUCY
I really appreciated the effort done by Mr. Steve Johnston of Colorado Learning LLC in helping me achieving my dream. He introduces me to different schools to have a chance to be interviewed and get hired. His encouragements, advice and connections helped me to be hired. Indeed it was a great experience. Thank you very much!
Maria Jervyl C.
_____________________________________________________________________________
I thought I won't be hired this school year, but thanks to Colorado Learning LLC and Mr. Steve Johnston who made things possible for me. I got interview invitation from schools in Colorado. Mr. Johnston really made an extra mile to guide and assist me on the interview process, giving me tips on how to be exceptionally good. Now I have a job offer and working out my documents with the help of Colorado Learning LLC. I will be deployed soon and I will be forever grateful to Mr. Steve Johnston. I strongly recommend him to my fellow educators who plan to fulfill their out of the country teaching career.
Sheila Mae G. (Phil.)
I hope that everything is going well. It's been a busy week for me but I'm enjoying my stay here in Colorado. People here are so nice to us and even helping us with our stay here in Edwards. Me and my wife are so grateful to you and Colorado Learning. We already found an apartment near our school. We are planning to look for a roommate since it is a little bit expensive for us. However, the place was so beautiful. Thank you so much Sir Steve for all the help and making this dream come true
Jason A.
I am very grateful for the fast, genuine and responsive assistance I received from Colorado Learning. They were able to give me immediate interview schedule that led me to my first job experience as a J-1 teacher. Steve together with his team provided updates before and after the interview which I really appreciate the most. In addition to that, when I received the job offer, they even gave me options for the housing and convenient payment options for their professional fee. I am truly happy that I was referred to and by them.
Sincerely,
Jeremy T. Jamilla
I was hired in May of 2022. Its very difficult to find a visa company that has available visas on my own. I had a friend that was also an applicant with Colorado Learning. I decided to apply with them. I was very amazed and grateful CL was able to secure a visa for me in a matter of days. I am also so thankful how Mr. Steve Johnston – the Director of CL is very responsive and accommodating. With Colorado Learnings help I am now here in the USA!. I highly recommend Colorado Learning for all their excellent support throughout the whole process. Thank you sir Steve for being my best consultant.
Cyrine Navarro