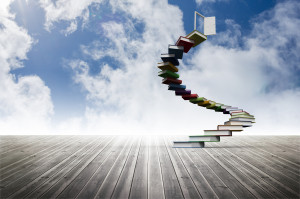 Do you want to become a teacher in the USA and live and work in beautiful Colorado? We can help you achieve your dream.  See this link: relocate to Colorado. We have assisted many out of country and non-US citizen teachers from around the world find excellent teaching positions here in Colorado. We are proud to partner with an outstanding organization called CICD (Center for International Career Development) and the very knowledgeable Education Program Manager Mikalya Hafner to assist you in obtaining a J-1 visa to teach in the US. CICD has assisted thousands of participants with very affordable J-1 visa sponsorship. Their fees are among the lowest in the marketplace.
CICD provides excellent personal service, program motioning and support. CICD is a designated U.S. Department of State J-1 sponsor organization. Colorado Learning partnered with CICD because we believe in working with the best visa company. We want you to have a superior experience and utmost expertise to navigate the J-1 visa sponsorship process.
What is the J-1 program? J-1 teachers may teach in public, charter and private schools in primary or secondary schools (K-12). The benefits of participation in a J-1 program are numerous for everyone involved: you, the school and children. The program will assist you in become a better teacher in your respective subject field. The benefits of living and working in the US are also innumerable and enriching both personally and financially. CICD explains it best on their website: "Participating in the J-1 Teacher Exchange program enhances mutual understanding between the people of the United States and other countries, sharpens Teachers' professional skills and methodologies, and provides opportunities to participate in cross-cultural activities at host schools and in U.S. communities".
How do I get started? We will also be sending you our Colorado Learning Agreement (to register with us as your Employment Recruiter) and a J-1 Visa Checklist to complete, then you will be pre-screened by CICD (before we find you the new teaching position). Pre-screening conducted by CICD will enable you to be completely ready to make final arrangements, such as, embassy visits to get the visa, airline tickets, housing considerations etc. with complete peace of mind your visa will be approved. Pre-Screening also is very valuable in Colorado Learning's ability to secure you employment. Our partner schools rely on us to provide them with excellent candidates who are fully vetted and ready to move to the US once offered a position. Pre-screening also greatly enhances your attractiveness as a candidate to any school as we search for jobs for you. You are competing with other candidates from around the US and the world. Any doubts about your visa status or ability to get the US during the hiring process is detrimental, we will help you navigate the pitfalls with our expertise contacts and network.
Colorado Learning is very trustworthy and happy to produce referrals from current J-1 teachers we secured jobs for who are now very happily here in the USA and working. Colorado Learning has been in the Education Recruiting business for 15 years and CICD has over 30 years experience, that is 45 years of combined expertise working for you! Click here to see: Testimonials from teachers CL has placed in jobs.
We will work with you throughout the process to ensure we locate an outstanding new job as a teacher for you with the highest pay, best benefits and attributes that match your talents. We also handle all the logistical issues with your relocation and in beginning your work at your Host school. We coordinate with CICD on all aspects of the process and deliver you results to get you here to the USA!
The following are links to the CICD website for more information about their organization. After you go through the Registration process with CL , we will send you an email to begin the Pre-Screening Process with CICD and a link via email to the CICD online application so you can get started with that part of the process.
Colorado Learning J-1 Teacher Checklist