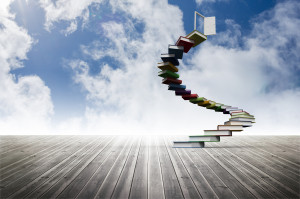 The U.S. Department of Education offers excellent programs that allow teachers the ability to forgive or cancel their student loans. You have worked hard to be an educated teaching professional by obtaining your degree or degrees. Its time for you to prosper, for you to have more money in your pocket to enjoy life every month.
Colorado Learning can assist you in finding excellent job opportunities all around the state at schools that offer loan forgiveness and get you on the road to financial freedom. Wouldn't it be great to rid yourself of the student loan milestone around your neck?
Loan Forgiveness:
The program is intended to encourage individuals to enter and continue in the teaching profession. Under this program the forgiveness program, if you teach full-time for five complete and consecutive academic years in certain elementary and secondary schools and educational service agencies that serve low-income families, Title schools and meet other qualifications you may be eligible for loan forgiveness.  The  loans applicable for this program are: direct subsidized, Unsubsidized loans FFEL loans and Stafford loans. If you have PLUS loans they are not eligible.
Please see the Department of Education website for all details related to Eligibility, applying for the program and how it works: Dept. of Education information on Loan Forgiveness
Link to actual Loan Forgiveness Application: Loan Forgiveness Application
Perkins loans can potentially be cancelled. For each complete year of service, a percentage of the loan may be canceled. The total percentage of the loan that can be canceled depends on the type of service performed.
Here is chart about which type of loans can be forgiven, cancelled or discharged:
Chart on types of Loans and forgiveness
Perkins Loan Cancellation and Discharge chart
Please seek assistance from the Department of Education on the process of forgiving your loan online or by calling them directly: Dept. of Education contact
Repaying your student loan:
The US News and World Report has created an excellent guide to navigate the Student Loan process. The guide provides an in-depth explanation of the differences between federal loan consolidation and private loan refinancing, the pros and cons of each and insight into which options are best for different situations. Please see this link to this comprehensive guide: Student Loan Guide
Although you may select or be assigned a repayment plan when you first begin repaying your student loan, you can change repayment plans at any time—for free.
If you are having trouble repaying your loan there are two options: Forbearance and an Income Driven Repayment Plan. Forbearance is where you pay nothing for a period of time, but the interest still accrues. This interest is then tacked back on your loan thus increasing your principal. This will increase the overall cost of the loan. Recently, certain loan services were accused by the Consumer Financial Protection Bureau of misleading borrowers and directing them away from the lowest cost plans.
Rather than forbearance, one might consider the Income Driven Repayment Plan. income based repayment plan caps monthly payments at a certain percentage of your income. In some cases reducing them to zero. The plans also include interest subsidies in some instances and possibly  offer loan forgiveness after 25 years or less. You must submit paperwork with your loan service and re-certify annually.
You can research repayment options at the Dept. of Ed. website:  Understanding repayment plans for student loans
Contact your loan servicer if you would like to discuss repayment plan options or change your repayment plan. You can get information about all of the federal student loans you have received and find the loan servicer­ for your loans by logging in to My Federal Student Aid.
Please seek assistance from the Department of Education on the process of forgiving your loan online or by calling them directly: Dept. of Education contact