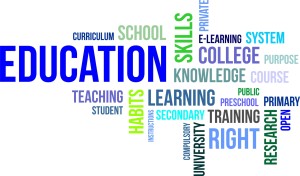 We have found our niche in helping a variety of K-12 hiring entities, such as:
Rural and Urban Public Schools 

Charter Schools

Private Schools
As a specialized recruiting firm focused solely on the field of education, we are able to attract and deliver the precise candidates to match your staffing needs.
Recruiting
At Colorado Learning, it is our goal to be able to supply your district with all the teachers you need. Even in hard to find areas, such as, math, science and Special Ed!
As a specialized recruiter, focused only on the field of education within Colorado, we are able to channel all our effort, attention and resources towards producing superior results. We are empowered to innovate.
We work hard everyday to keep earning the trust of the greater community of education in Colorado. We operate this company with integrity and based on fairness, honesty and respect for you and the education system. We hope to be given a chance to help you and to earn your trust.
We believe we are providing a truly beneficial service to the Colorado education system. Colorado Learning is dedicated to doing everything possible to find, attract and keep top education talent in the state. Our passion for education inspires us and we truly value the teaching profession. By dedicating ourselves to assisting schools locate talented, capable and skilled education professionals to fill their open positions, we are doing our part to strengthening and fortify the education system.
Free
Best of all, it's free. There is no cost to the schools that we help. For more information, please see this link>
Easy
Working with us is simple, easy and dramatically increases your efficiency.  We take a consultative approach by listening to your requirements and then provide you with candidates, which aim fulfill your staffing needs. By using our service you are saving yourself time and you are making a long term investment in the education system by hiring personnel who are dedicated performers with staying power.
If you are looking for a teacher, simply email or call us with the details.  We will get to work on filling your needs right away!
Colorado Learning, LLC
303-699-1986
coloradolearning@outlook.com